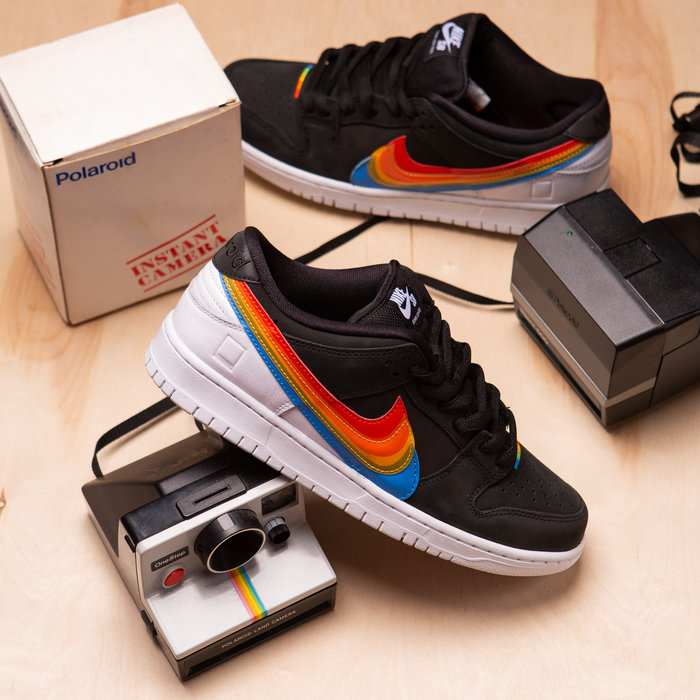 Nike SB and Polaroid team up for the Dunk Low pro in a buttery black suede with multi color, rainbow swoosh which ties back into Polaroids iconic branding. The pair also includes 6 extra laces for a number of combinations.
Please fill out the form below to be entered in our raffle for chance to purchase.
EDIT: RAFFLE IS NOW CLOSED
Be the first to comment...