Nike SB x Gnarhunters Dunk Low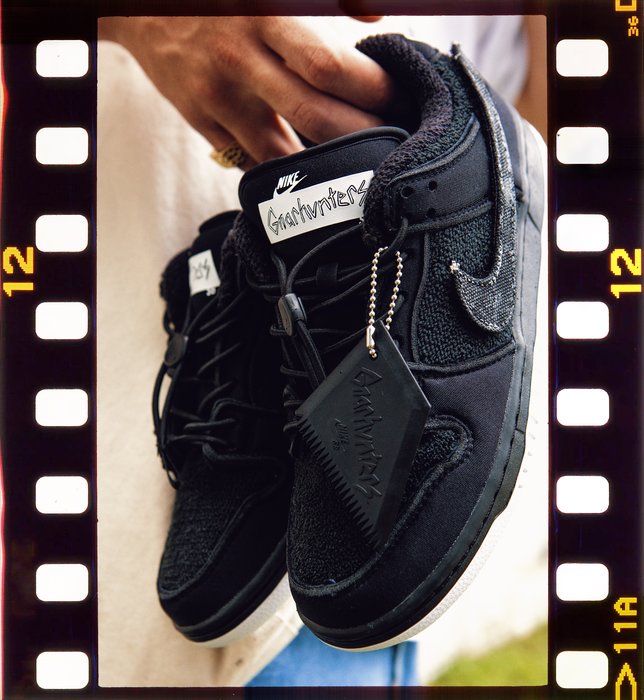 Nike SB and Gnarhunters team up once again, but this time on the Dunk Low SB.
This shoe is inspired by Gnarhunters' surf influence and includes terry cloth and a spandex for beach towels and wet suits, draw string laces like surf booties, and a waxed canvas-removable swoosh.
Detailing on these are crazy! Please fill out the form below to be entered in our raffle-for-purchase for these sneakers.
EDIT: RAFFLE IS NOW CLOSED
Be the first to comment...