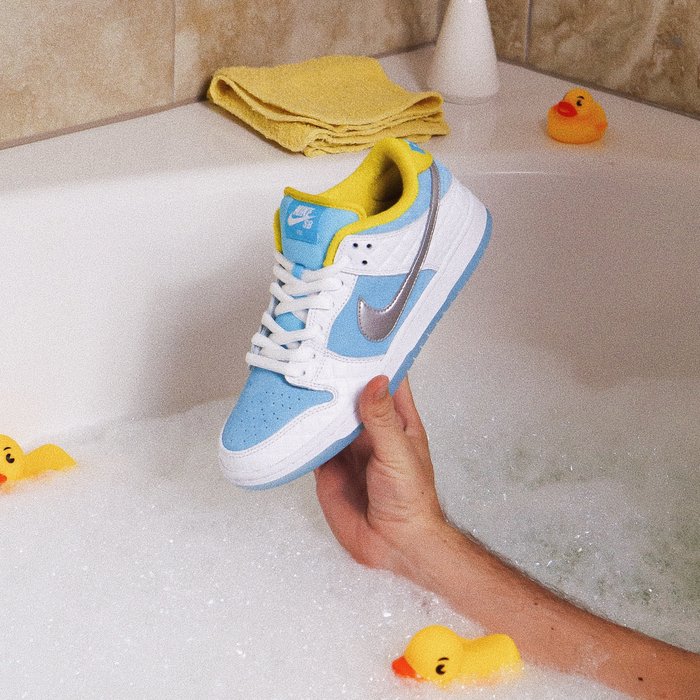 EDIT: RAFFLE IS NOW CLOSED
Inspired by the Japanese style bath houses, the Sento, this pair features a tile texture leather toe box and heel wrap, suede mid paneling, and terry cloth liner. The tiled leather and terry cloth liner are direct nods to the physical make up of Sentos as well as the towels found in them.
There is also more subtle detailing in the sneaker which pays homage to the FTC's home country. Japanese style branding on the inside of the tongue as well as a sock liner that pays homage to Mt. Fuji.
The shoe arrives just in time for the upcoming Olympics.
Leave a comment