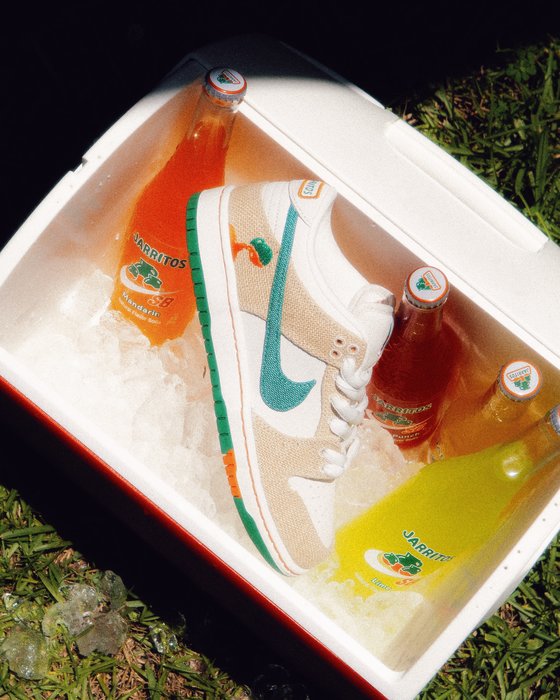 Nike SB teams up with the classic Mexican soda brand Jarritos. The sneaker features leather mid paneling with burlap mud-guards. The burlap material tears away to a clean, quality orange suede underneath.
The Jarritos logo inspired colorway is a perfect look for summer, and also feature 3 additional lace options.
Please fill out the form below to be entered in a raffle for chance to purchase these sneakers. Winners will have to pick up shoes in store.
EDIT: RAFFLE IS NOW CLOSED
Leave a comment