Nike SB Dunk Low Mystic Red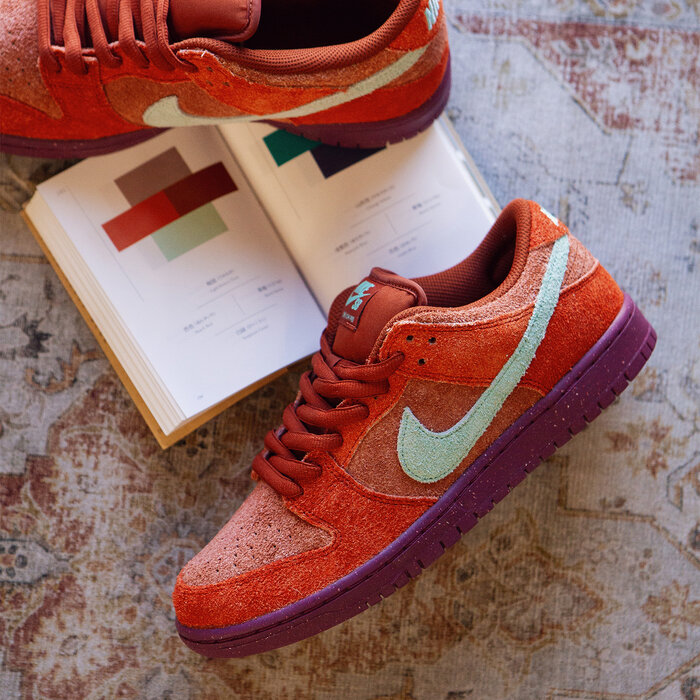 Nike SB's Dunk Low gets finished in a full hairy suede upper. The upper features Mystic Red colored panels as well as a clean Mint colored swoosh, and is rounded out with a speckled Deep Maroon outsole. 
The color way pulls inspiration from the Japanese 'Dictionary of Color Combinations' and the exact page number can be found on a small tag on the back side of the tongue.
Please fill out the form below to be entered in our raffle for purchase of these shoes.
[powr-survey id="81a23f63_1695059168"]
Be the first to comment...