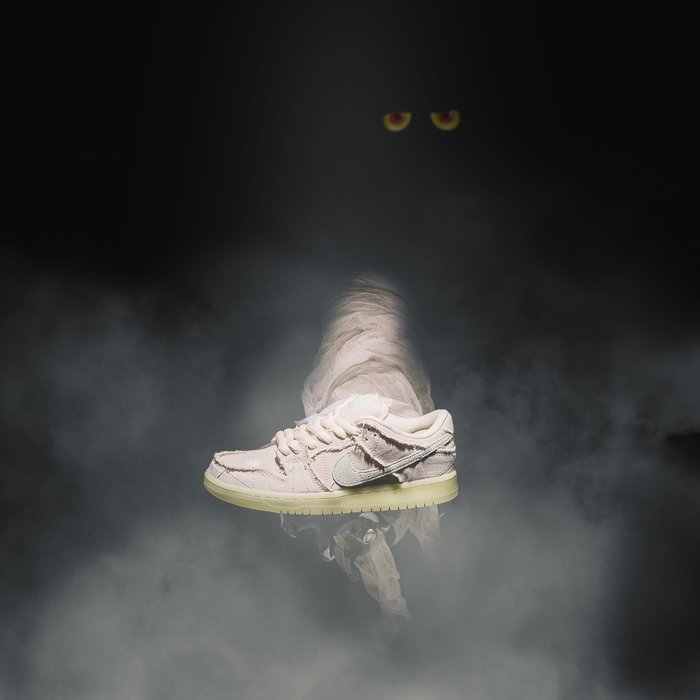 Nike SB puts it's twist on Halloween with the 'Mummy' Dunk Low. The attention to details on this shoe is next level. Frayed and loose canvas pieces nod towards the classic mummy image, tack stitching embroidery throughout the shoe for added detailing, embroidered eyes on the heel panel, and a glow in the dark sole and heel to cap it off.
Please fill out the form below to be entered in our raffle for purchase of this shoe.
EDIT: RAFFLE IS NOW CLOSED
Be the first to comment...