Nike SB Dunk Low 'Green Apple'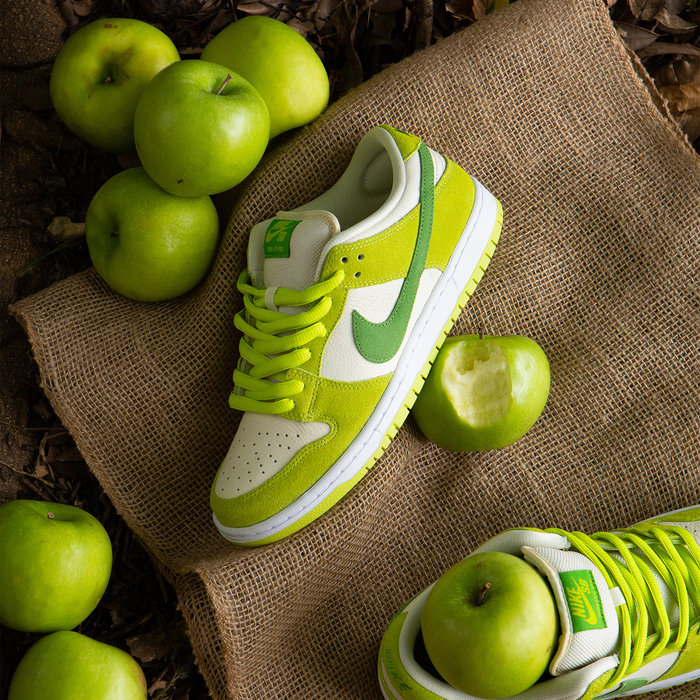 Apple Pie, Candy Apples, Granny Smith Apples. The Green Apple is pretty much a cultural icon at this point. Which makes it a no brainer to find the inspiration on the Dunk Low SB.
Light green leather paired with a richer green suede makes this shoe perfect for the hot summer months.
Playful graphic detail on the inside of the of the tongue rounds out this color way.
Please fill out the form below to be entered in our raffle for purchase of these shoes.
EDIT: RAFFLE IS NOW CLOSED
[powr-survey id="1f87924f_1658422662"]
Be the first to comment...