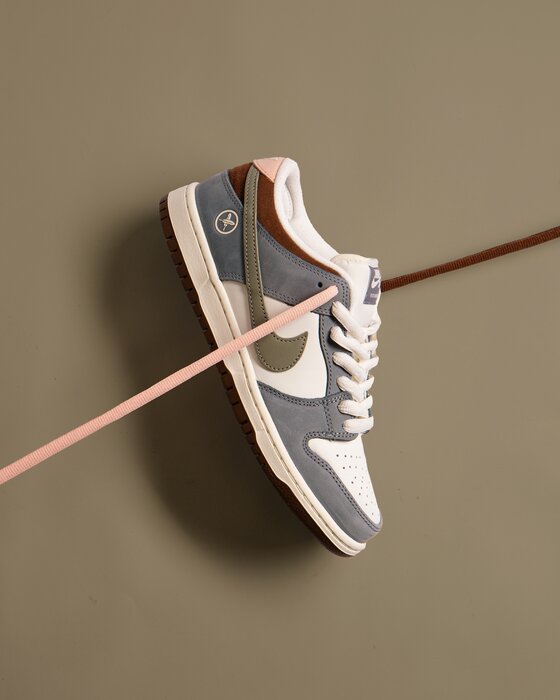 Winning an Olympic Gold Medal at the inaugural men's street event in the Tokyo Games in 2021, Yuto has continued to increase his stock as one of the best street skaters in the world. Soon enough, he'll make his imprint in sneaker culture with his first-ever Nike SB Dunk collaboration.
The 24-year-old has also teamed with Nike to drop his own design of the fat-tongued Dunk, applying grey-on-grey suedes, olive/grey Swoosh logos, brown soft textures at the heel, and a logo of two features at the heel. Pink tabs at the heel match the mid-foot plate on the outsole, while a brown sole achieves a subtle luxury to a silhouette meant for wear and tear.
The insoles also tell a personal story as a series of white dots appear to make an obscure image. The Nike SB logo at the heel is also made up of these artful featherpoints.
Please fill out the form below to be entered in our raffle for purchase of these sneakers.
[powr-survey id="3e2a3358_1692808509"]
Be the first to comment...