Nike SB Dunk High 'Strawberry'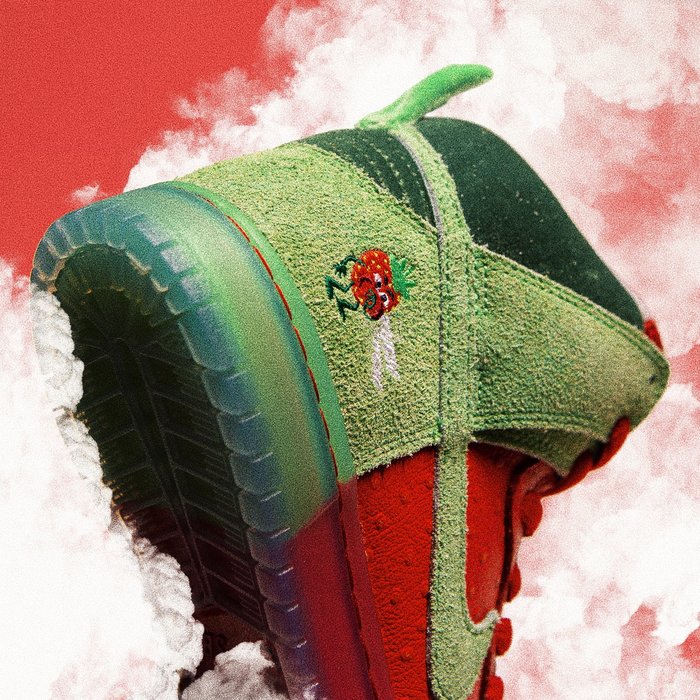 Originally intended to be release for 4/20 in 2020, the Dunk High Strawberry finally gets its debut. Featuring an Ostrich leather, suede, and velour upper, this shoes comes correct with detailing.
The clear sole shows the direct break in the shoes fore-foot color and back heel panels. Designed by Todd Bratrud, so you know his arwork had to bless the sneakers in some form or fashion. The strawberry character is embroidered on the heel as well as being printed on the insoles. 
Please fill out the form below to be entered in our raffle for purchase.
EDIT: THE RAFFLE IS NOW CLOSED
Be the first to comment...