Nike Air Max 1 "Blueprint"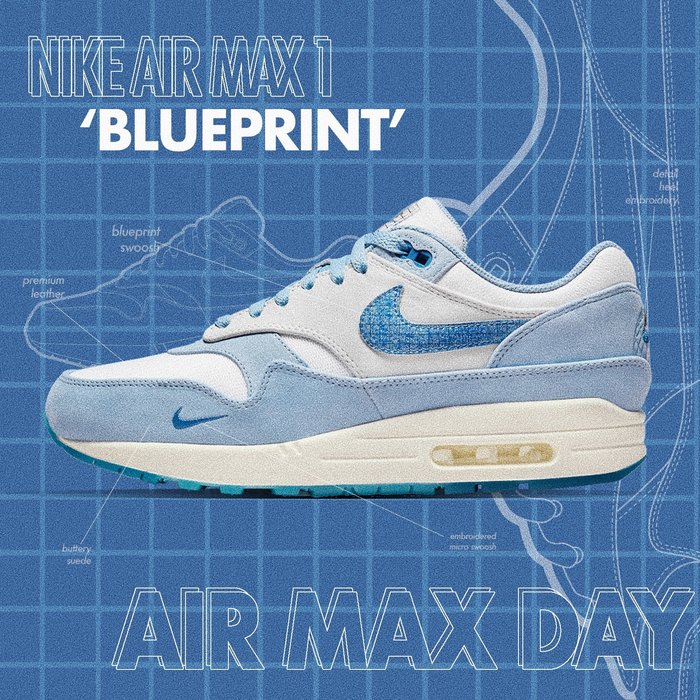 Nike's Air Max Day began in 2014 to celebrate the revolutionary technology's 27th century. As 2022's iteration inches closer, the brand has unveiled three headlining releases, which include the North America-exclusive Air Max 1 "Blueprint."
Please fill out the form below to be entered in our raffle for purchase.
EDIT: RAFFLE IS NOW CLOSED
Be the first to comment...