froSkate x Nike SB Dunk High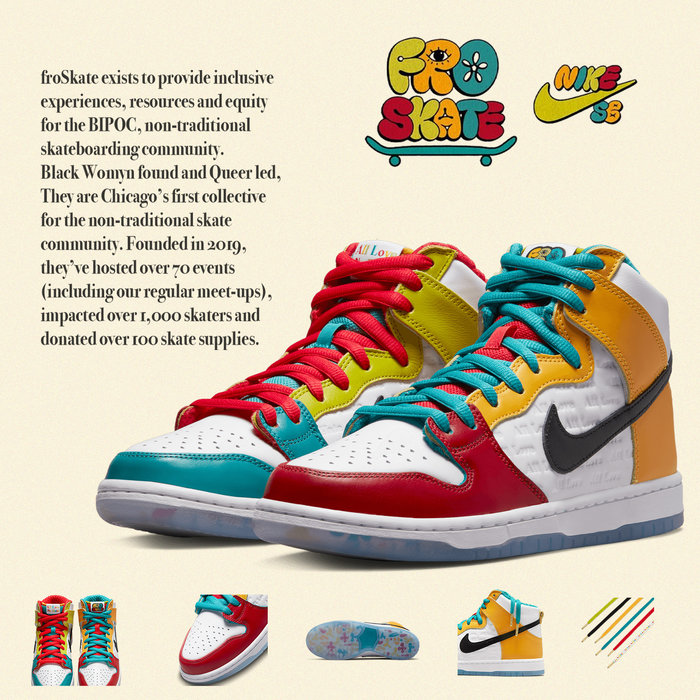 ALL LOVE NO HATEf
roSkate exists to provide inclusive experiences, resources and equity for the BIPOC, non-traditional skateboarding community.

Black Womyn found and Queer led, they are Chicago's first collective for the non-traditional skate community. Founded in 2019, they've hosted over 70 events (including our regular meet-ups), impacted over 1,000 skaters and donated over 100 skate supplies.
Please fill out the form to be entered in our raffle for chance to purchase these dunks.
EDIT: RAFFLE IS NOW CLOSED
Leave a comment